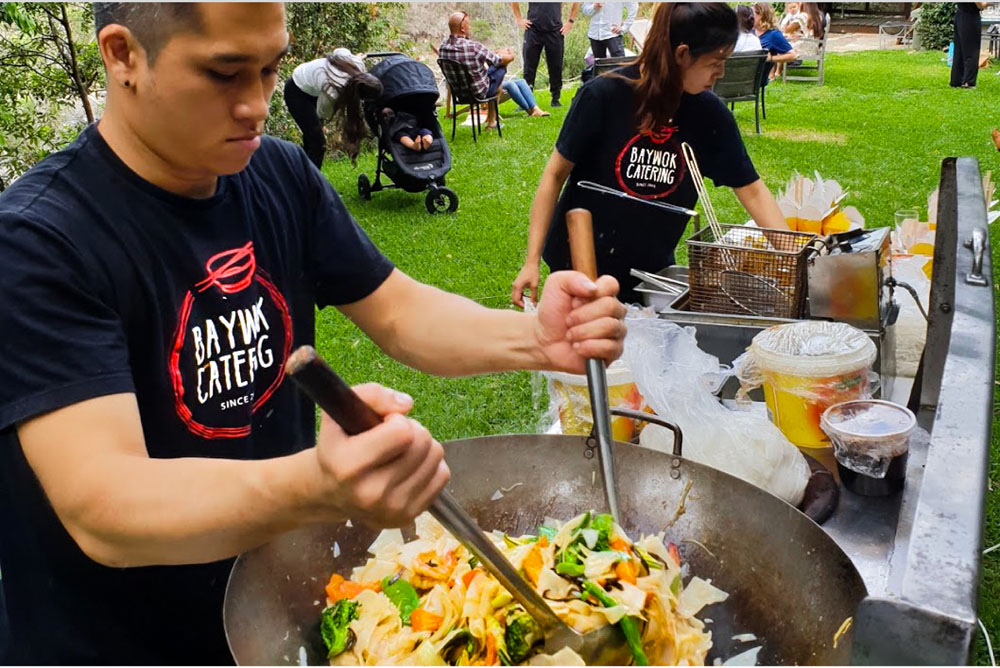 ✔️ Live wok station
✔️ Chefs cooking on-site
✔️ NOODLE BOXES
✔️ Waitstaff
✔️ Platters/serving utensils
Birthdays, weddings, private events Baywok Catering specializes in Cocktail function events. Our services include our experienced team to manage and take care of your guests in the privacy of your own home, workplace, community halls, festivals, and marquee events. Let our professional chefs and wait staff take care of all your needs.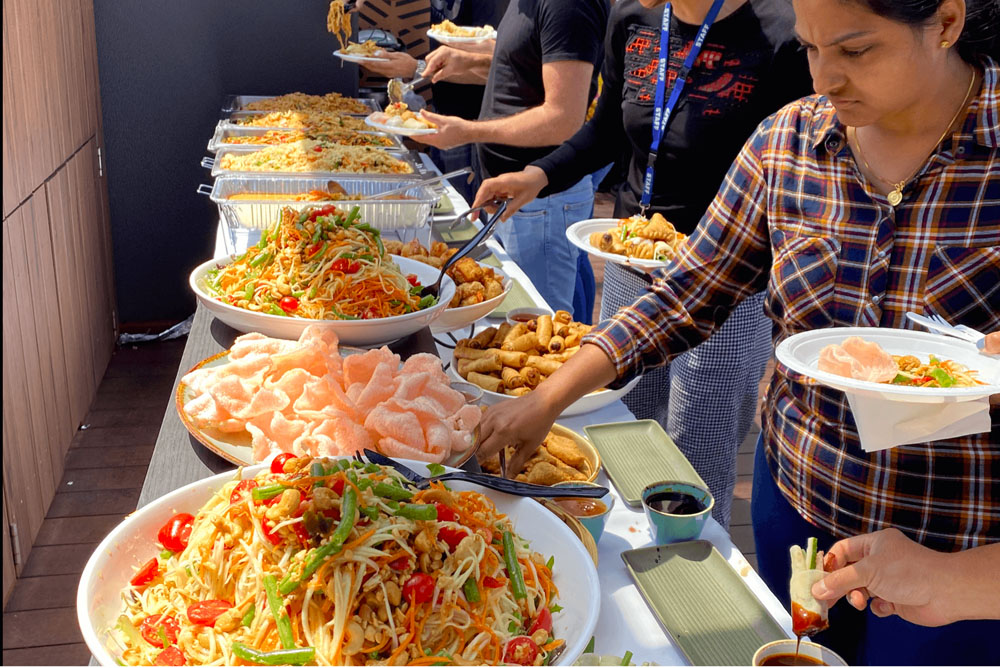 ✔️ Live wok station
✔️ Chefs cooking on-site
✔️ Buffet Manager
✔️ Platters/serving utensils
✔️ Table / White table cloth
Take the hassle out of organising your next function or group dinner. Baywok Catering offers food buffet packed with Asian favourites. Let our chefs arrive with the starts & main courses ready to go.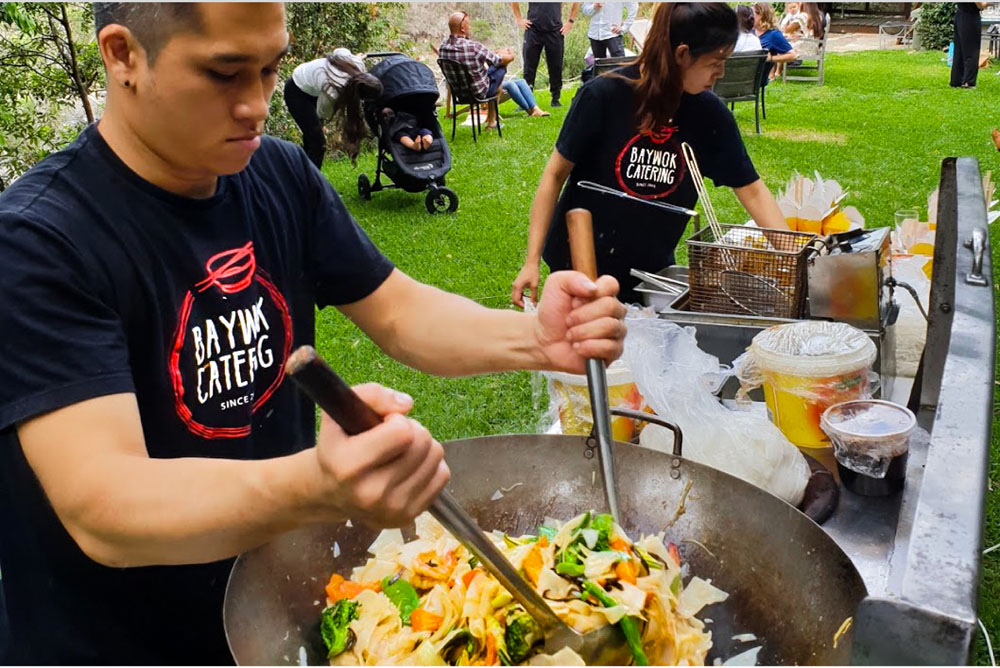 ✔️ Live wok station
✔️ Chefs cooking on-site
✔️ Buffet manager
✔️ Waitstaff
Our premier package that delivers the WOW factor. Our team of professional staff and chefs cooking on mobile woks and portable BBQ grill at your place or office.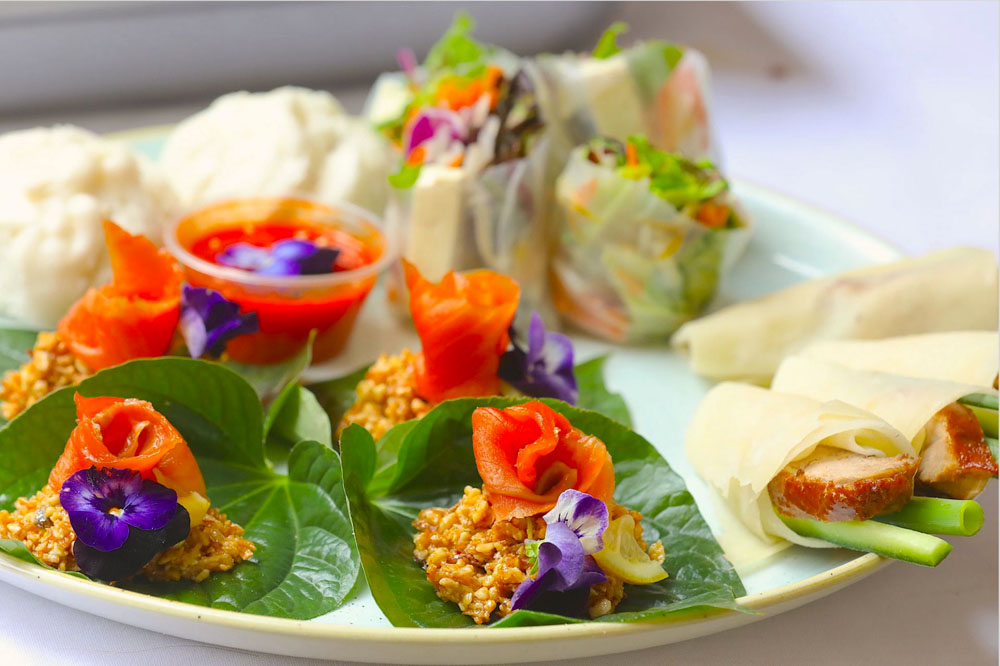 Asian Wedding Catering is more than just the cake
Organising your wedding catering can very quickly snowball into a flurry of "this person can't eat this, that person can't eat that," when really, all you want is to celebrate your big day and serve food good enough that it'll impress your new in-laws. The solution? Baywok Asian Catering Services is on hand to not only handle all the ups and downs of wedding catering, but provide a feast of Asian cuisine so good you'll have to remind yourself to leave room for cake. Because after all, your wedding catering should do more than just give your guests something to do while speeches are made — it should be a taste experience they won't forget anytime soon.
Why choose Baywok Catering?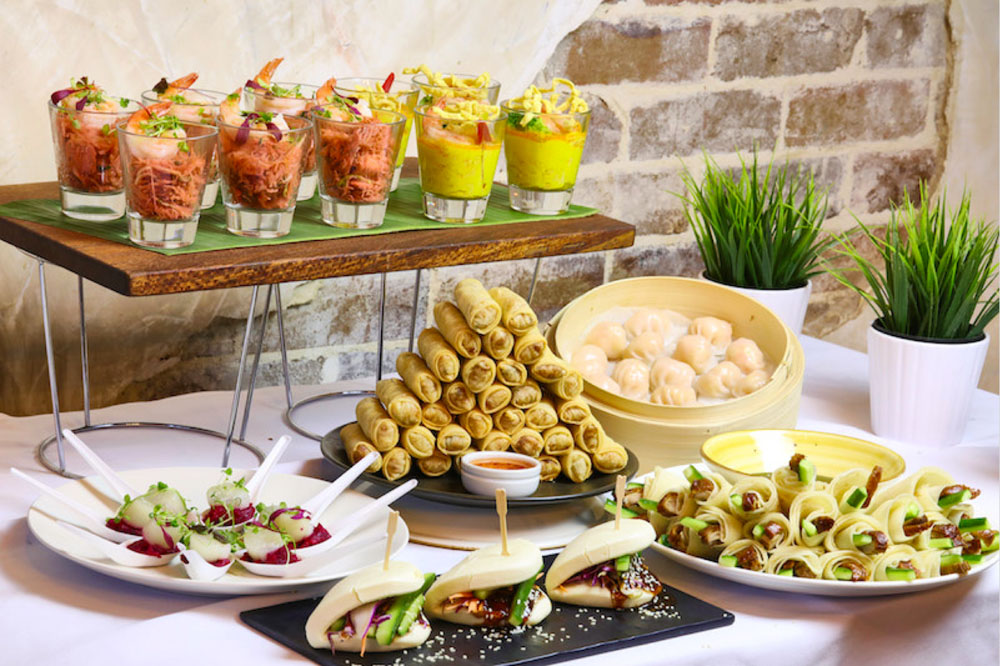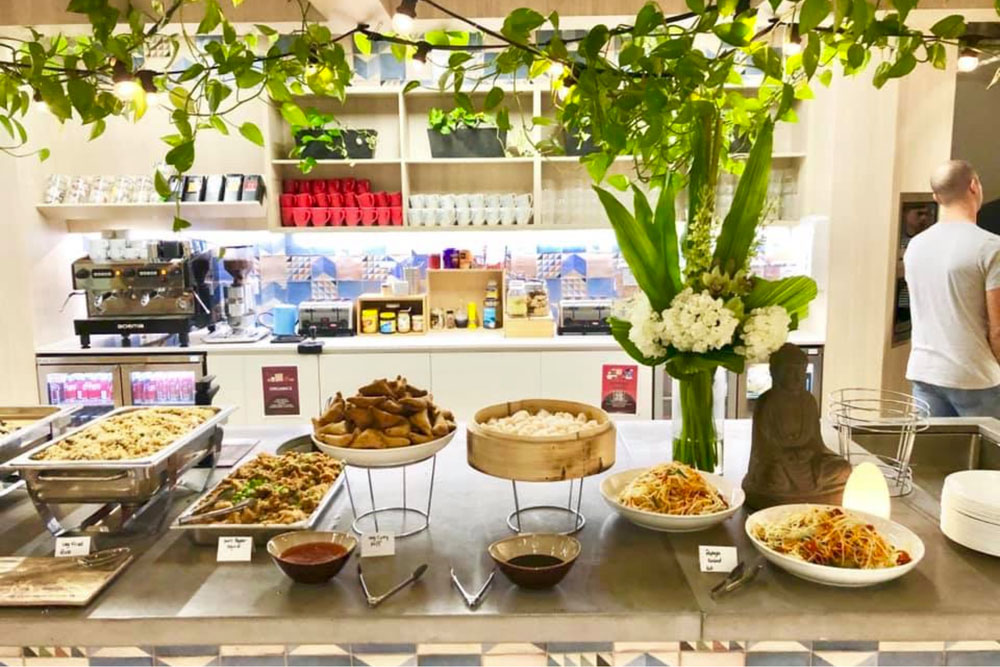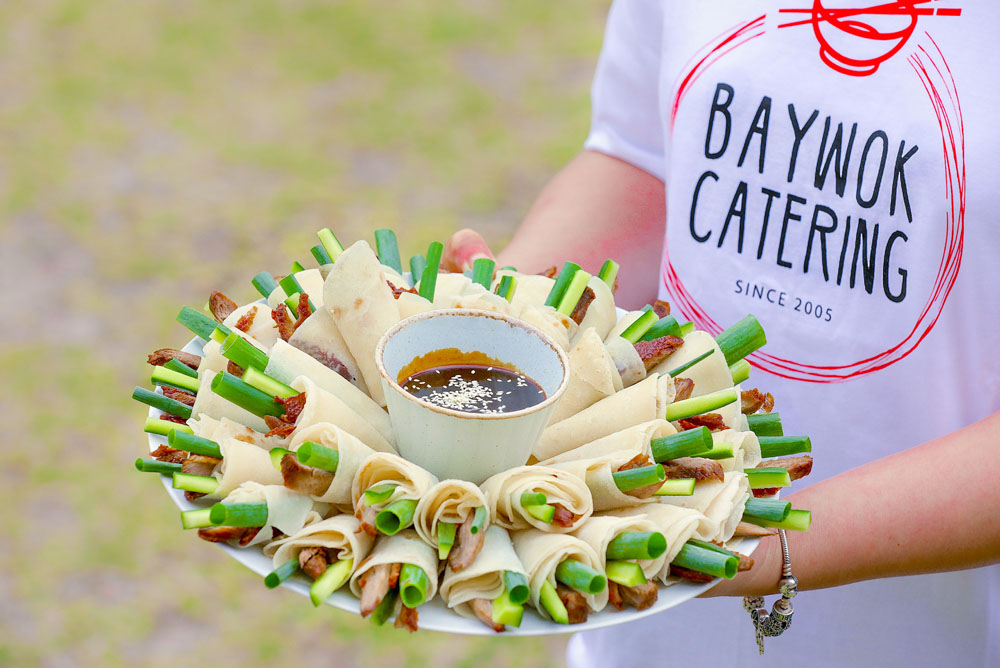 17 yEARS iNDUSTRY experience
Asian Wedding Catering you'll say "I do" to
Whether you're opting for an intimate ceremony or an all-out blowout, there are plenty of wedding catering options that will suit your style — after all, everyone's big day is different. Baywok Asian Catering Services covers all sizes and styles, from smaller cocktail style functions with a live wok station and chefs on-site; to the premium Asian Banquet package, featuring a team of professional staff and chefs cooking on mobile woks to create a menu to your specifications and needs. You can also dive into an incredible buffet catering station, packed with Asian favourites and accompanied by a stellar team of attendants. If you've got a host of family and friends waiting with rumbling stomachs, a buffet may just be your best option — and there'll even be food the kids will enjoy too.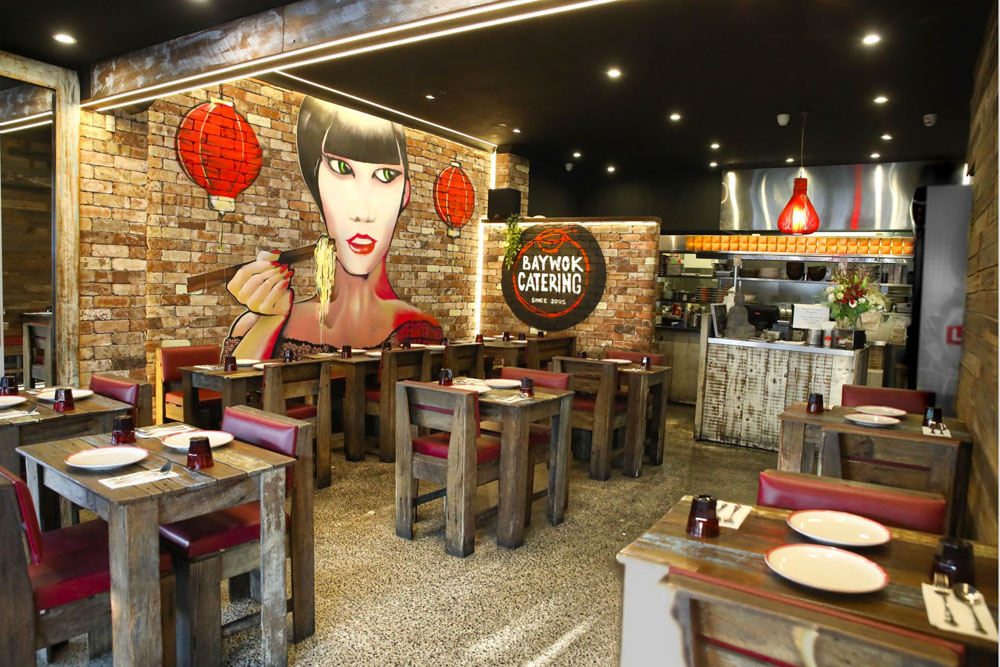 What does Baywok Catering offer?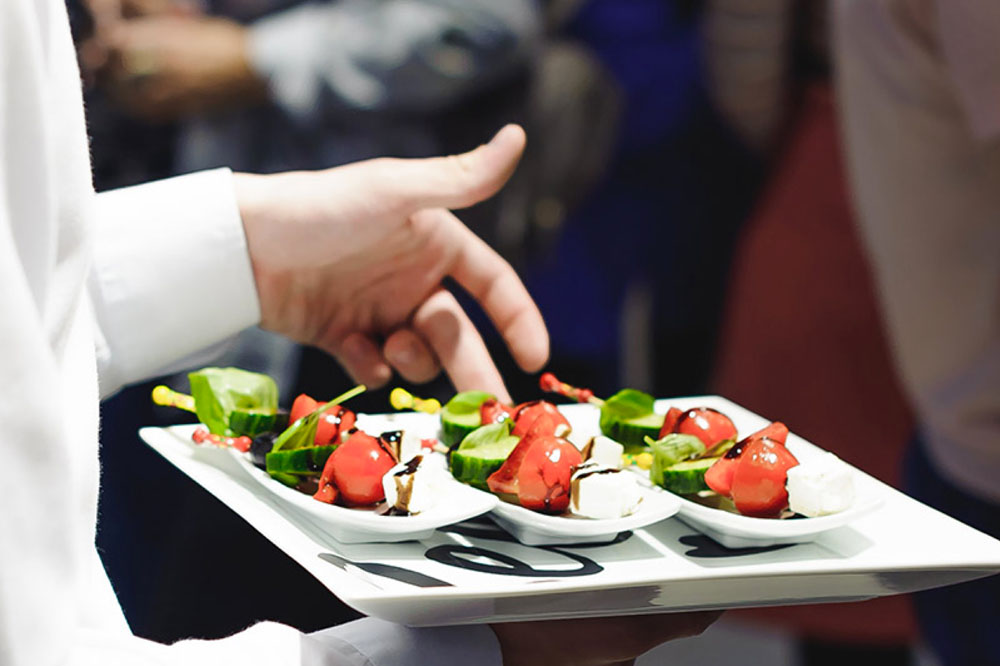 Cocktail Canapés and Stand-Up Events
Fresh Asian food solutions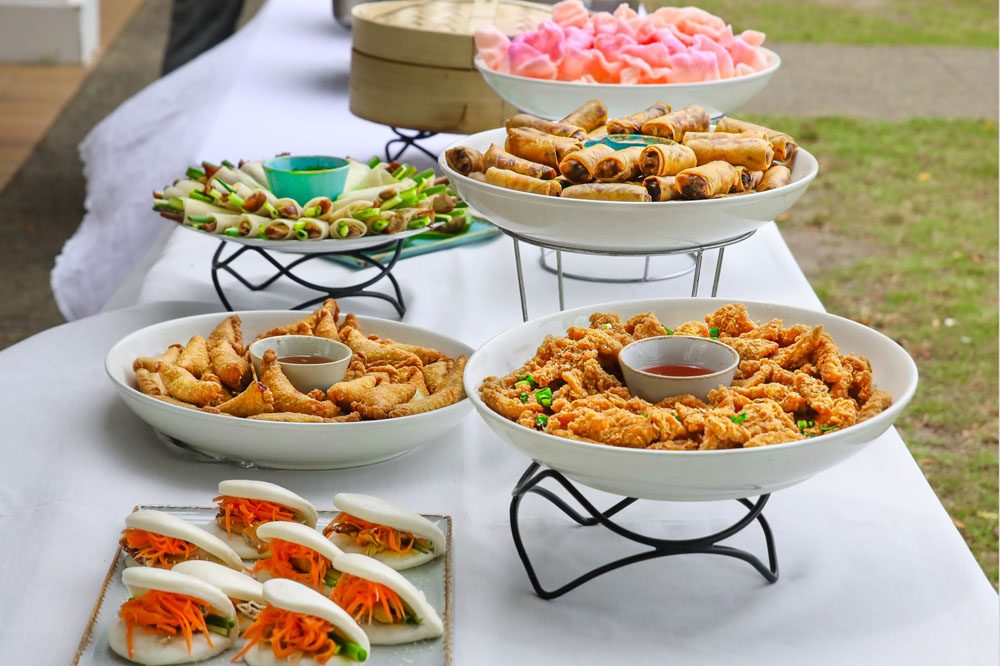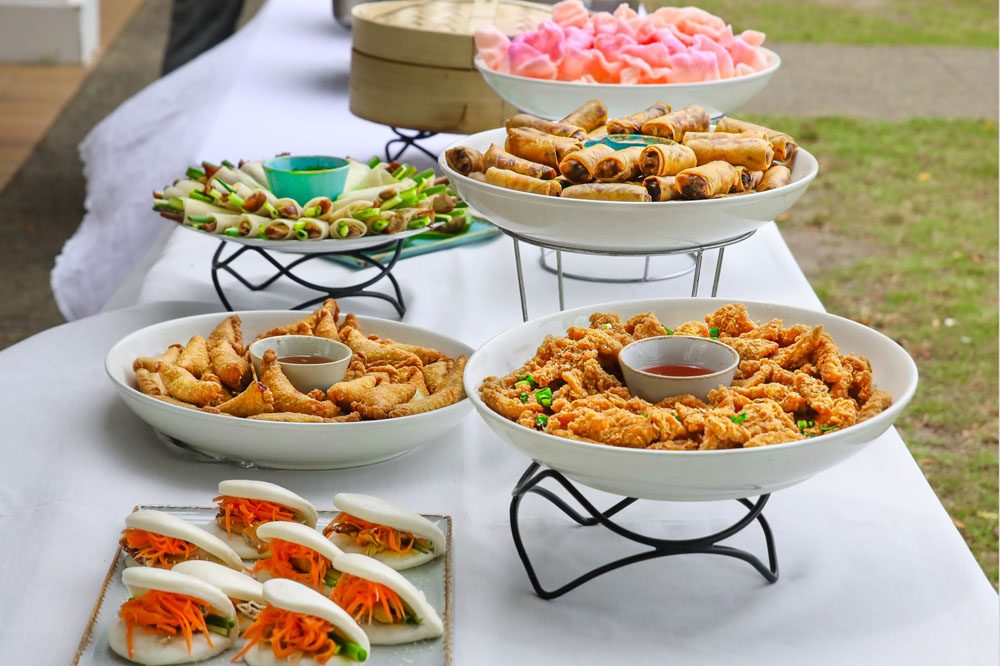 Destination: Wedding catering
Baywok Asian Catering Services can provide wedding catering options all across Sydney, the Central Coast, Palm Beach, Cronulla, the Inner West, Campbelltown, Blacktown, Penrith and Rhodes. Wherever your special day may be, Baywok is determined to make it a taste experience you won't forget. Not only will you finish the night swept away in the romance of the wedding, you'll also be full to the brim with delicious Asian cuisine — especially if you go back for seconds (or thirds, we won't judge) at the buffet.