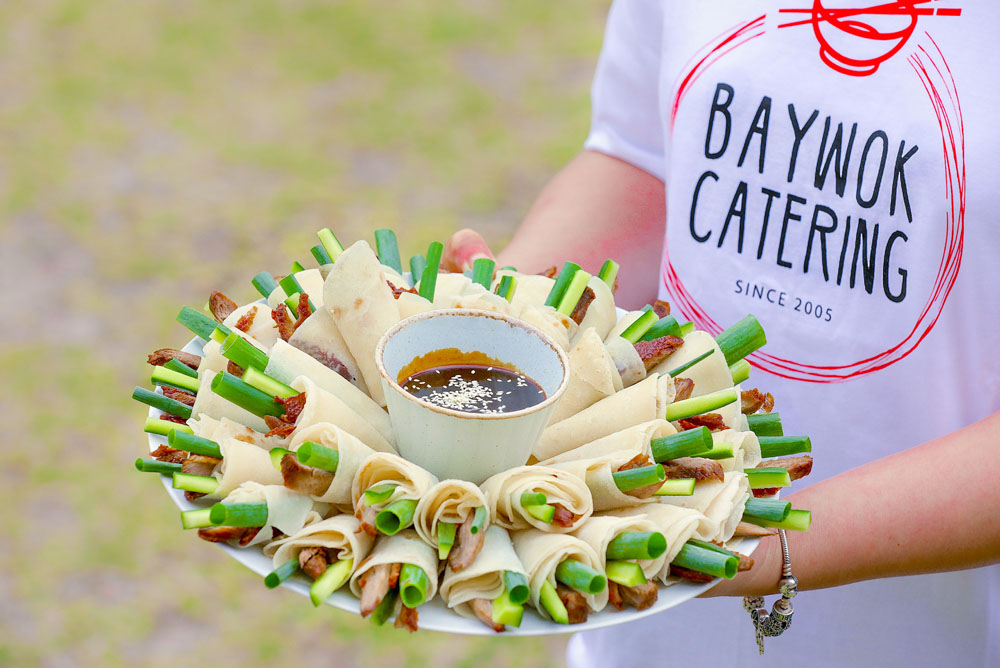 [PICK-Up or DELIVERED]
✔️ COOKES & READY TO EAT
✔️ OFFICE CATERING
✔️ NOODLE BOXES
✔️ PLATTERS
✔️ FINGER FOOD
Free Delivery to your workplace Pick up or delivery Our Express Catering Service allows orders to be placed 24 hours prior with next day pickup or delivery. Simple order from our cart and pay online. Its that simple.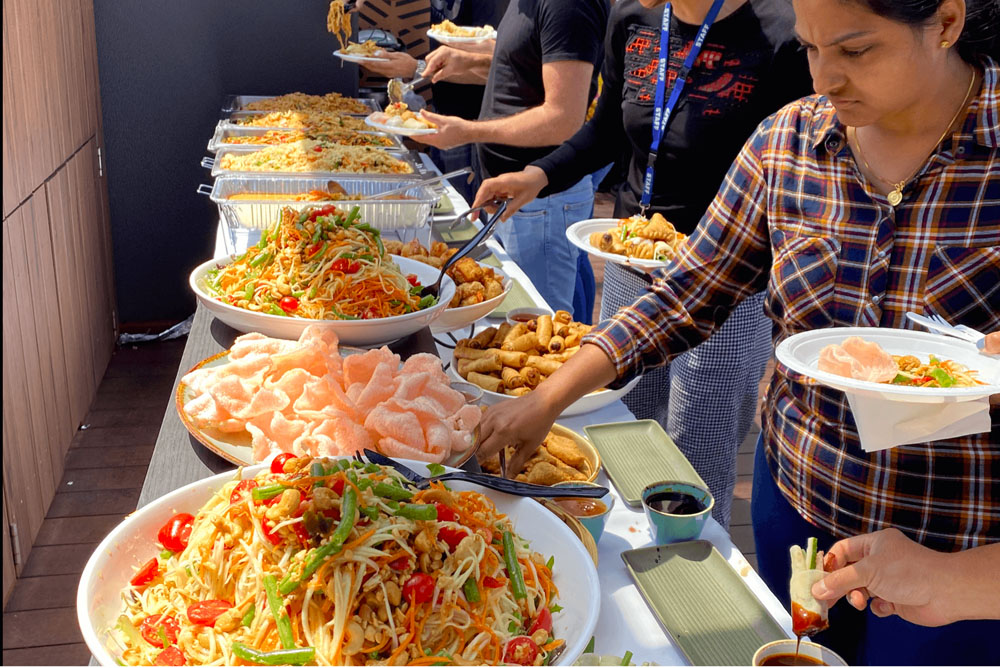 PACKAGES FROM $10 pp
✔️ LUNCH BOXES from $10.90
✔️ OFFICE CATERING SOLUTIONS
✔️ FREE DELIVERY
✔️ 17 YEARS CATERING EXPERIENCE
Feed the team with our office lunch options. Hot Asian food, beautifully presented and set up in minutes at your workplace.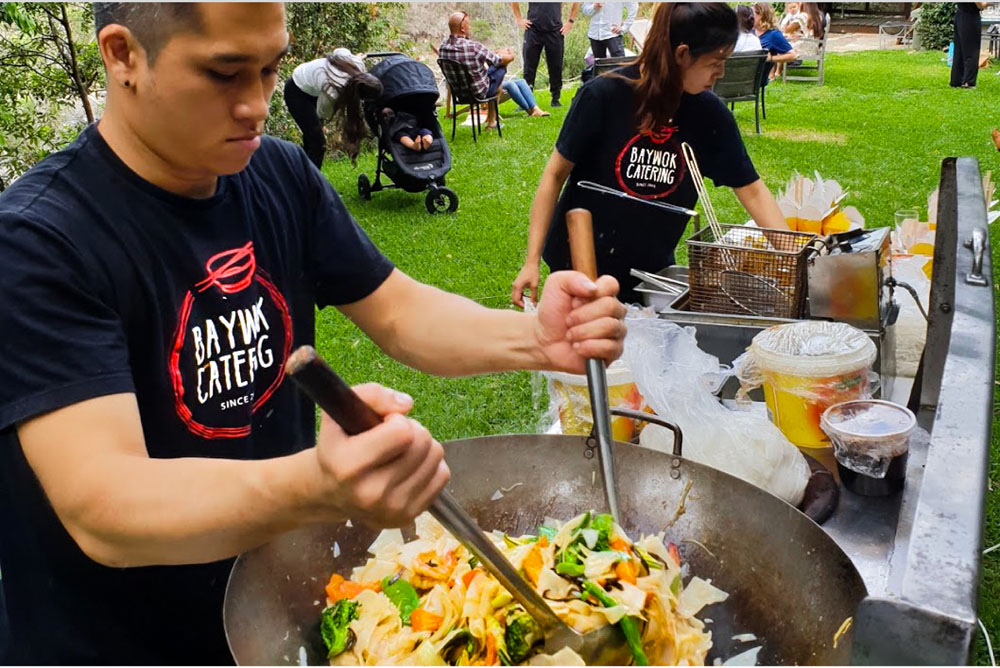 [PICK-Up or DELIVERED]
✔️ COVID Deal (20-25 pax)
✔️ COCKTAIL STANDUP EVENTS
✔️ BUFFET STATION
✔️ PLATTERS
✔️ SITDOWN ASIAN BANQUET
Birthdays, weddings, private events Baywok Catering specialises in Cocktail function events. Our services include our experienced team to manage and take care of your guests in the privacy of your own home, workplace, community halls, festivals and marquee events. Let our professional chefs and wait staff take care of all your needs.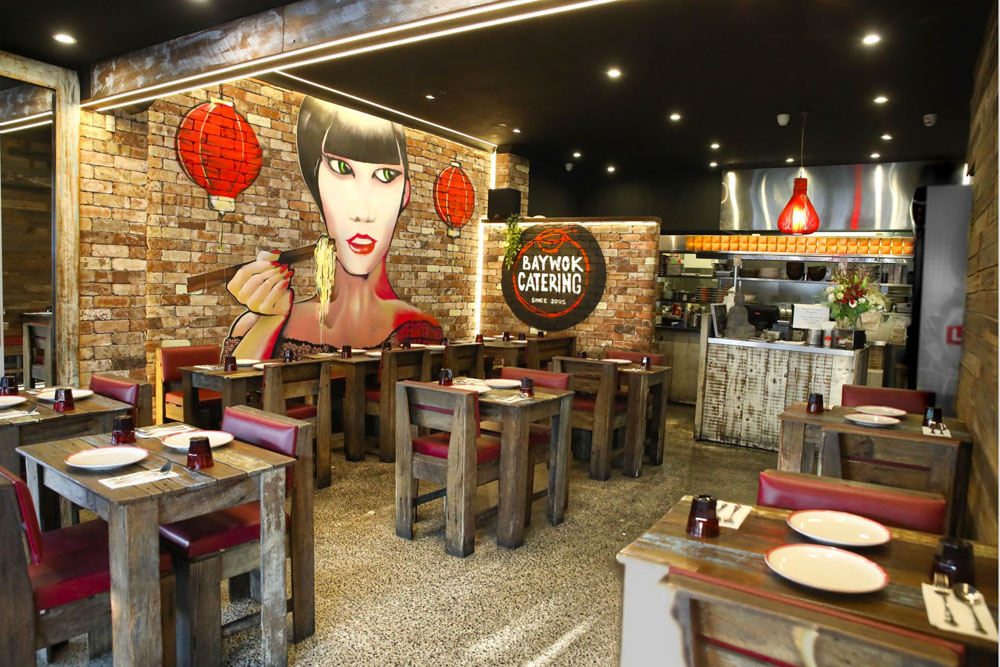 Boss told you to arrange lunch? We've got your back with our Asian Cuisine Catering Services
Baywok Asian Catering Services offers an array of easy, delicious catering options that can satisfy all the hungry mouths of your team, straight from wok to workplace. Whether you're catering for a large scale meeting, impressing clients, organising a cosy office lunch or just have a hankering for some Chinese food, there's something for everyone. With delicious Asian food hand-selected by the team and delivered free to your door, there's no need to stress about office lunches and events anymore — all you have to do is order, eat and enjoy.
Why choose Baywok Catering?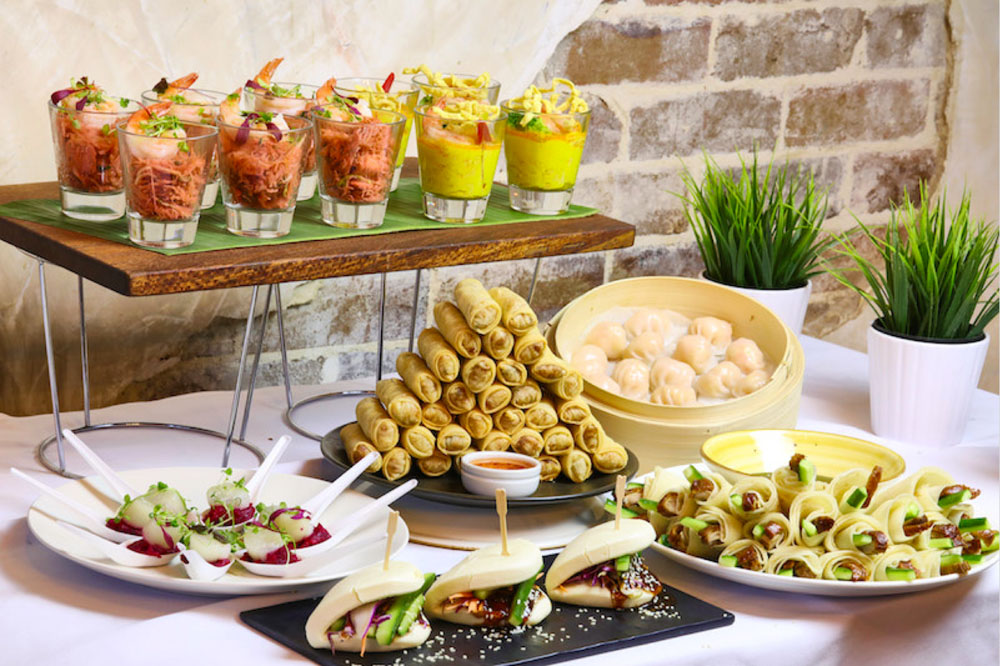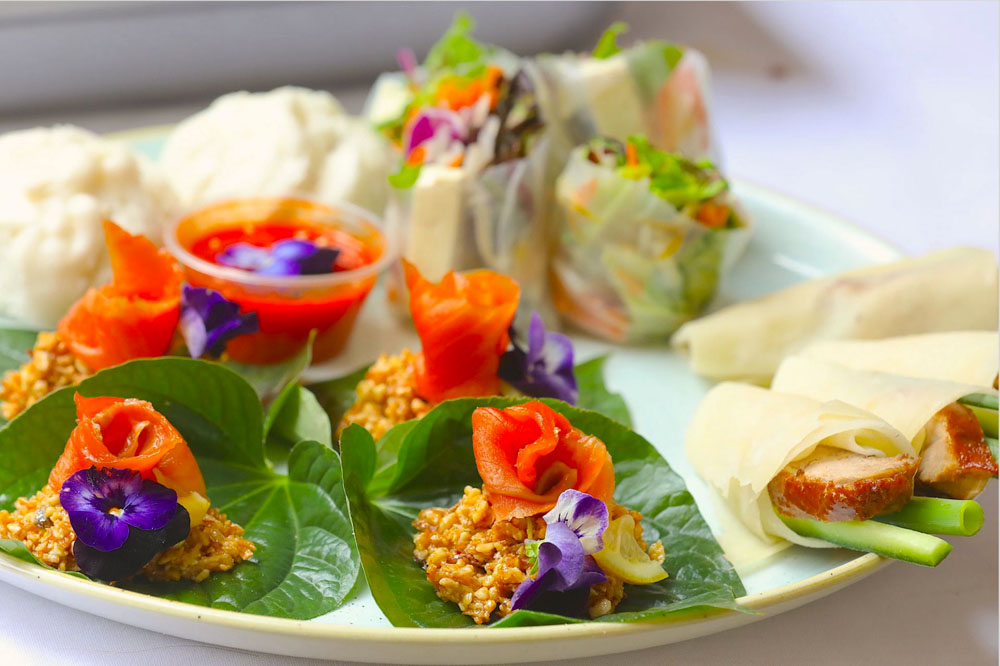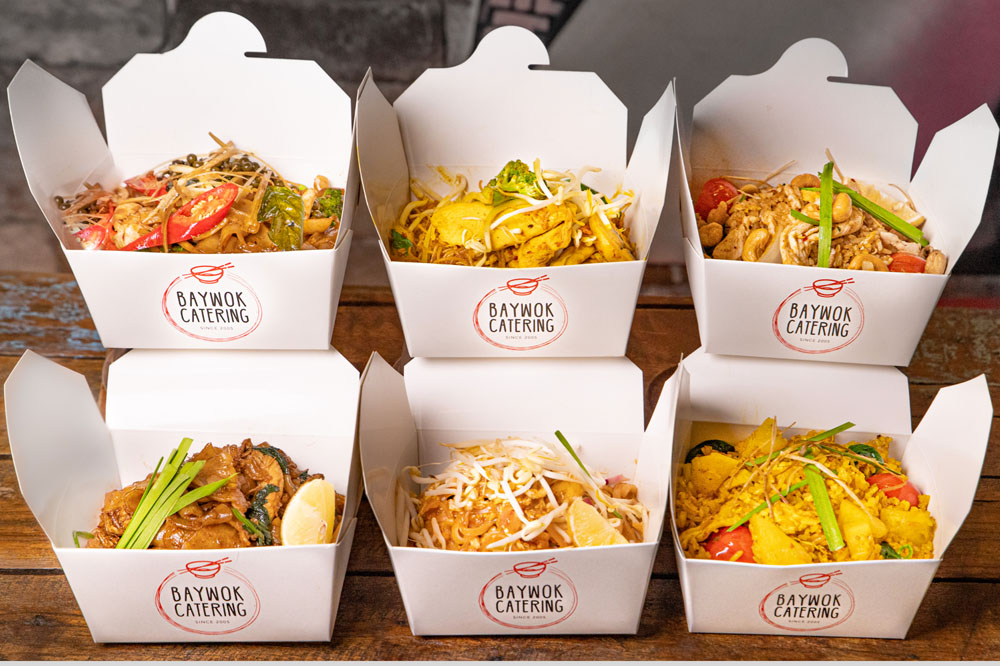 Convenient Online Catering
Office and party catering, from cocktails to canapes, Asian Cuisine
Baywok Asian Catering Service has a range of delicious options that will satisfy all your catering needs. With everything from cocktails and canapes to finger food and buffets, all set up by the friendly staff, your office lunchroom will transform into a haven of delicious Asian catering. Conference on the cards? Take a look at the customizable banquet menu, guaranteed to please even the pickiest eater. Trying to impress your guests? Opt for an on-site chef to cater and entertain — it's quite the spectacle. More of a casual celebration? You can't go wrong with a buffet, with both party buffet and finger food catering options available so your guests can nibble while they mingle.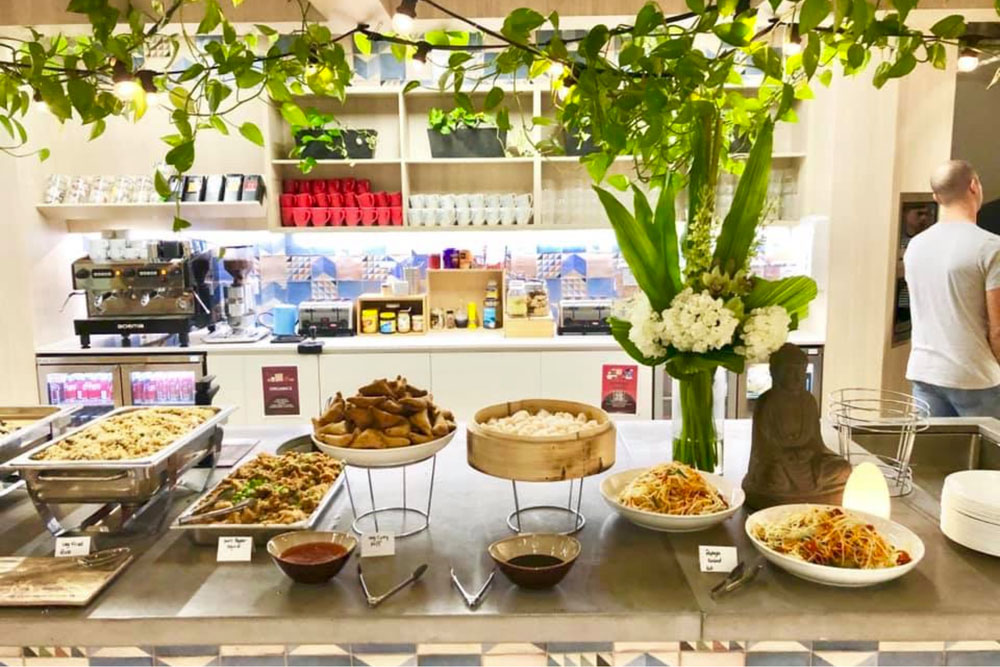 What does Baywok Catering offer?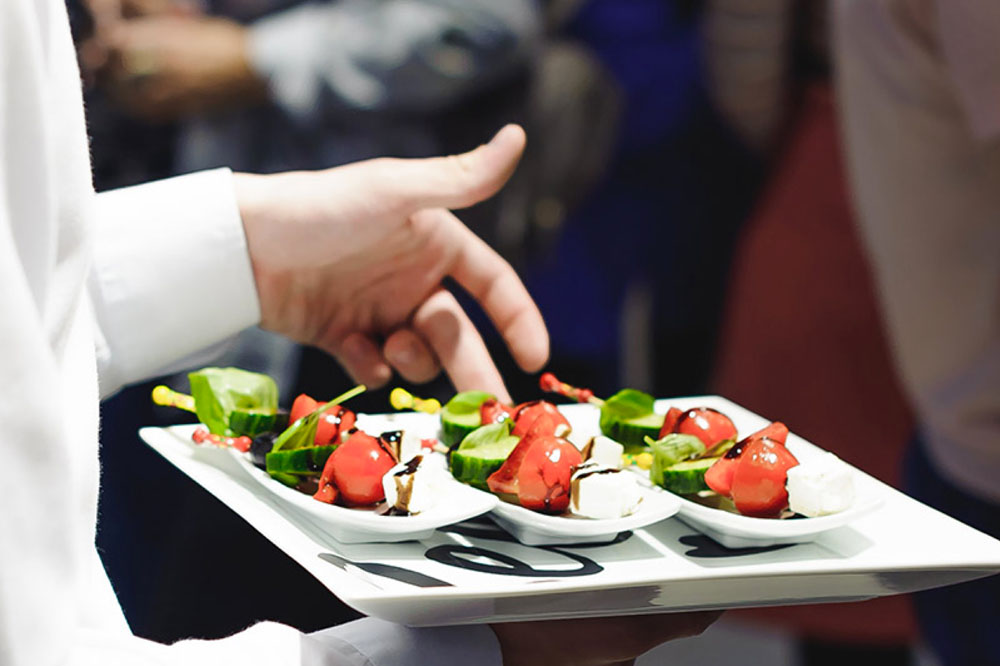 Cocktail Canapés and Stand-Up Events
Fresh Asian food solutions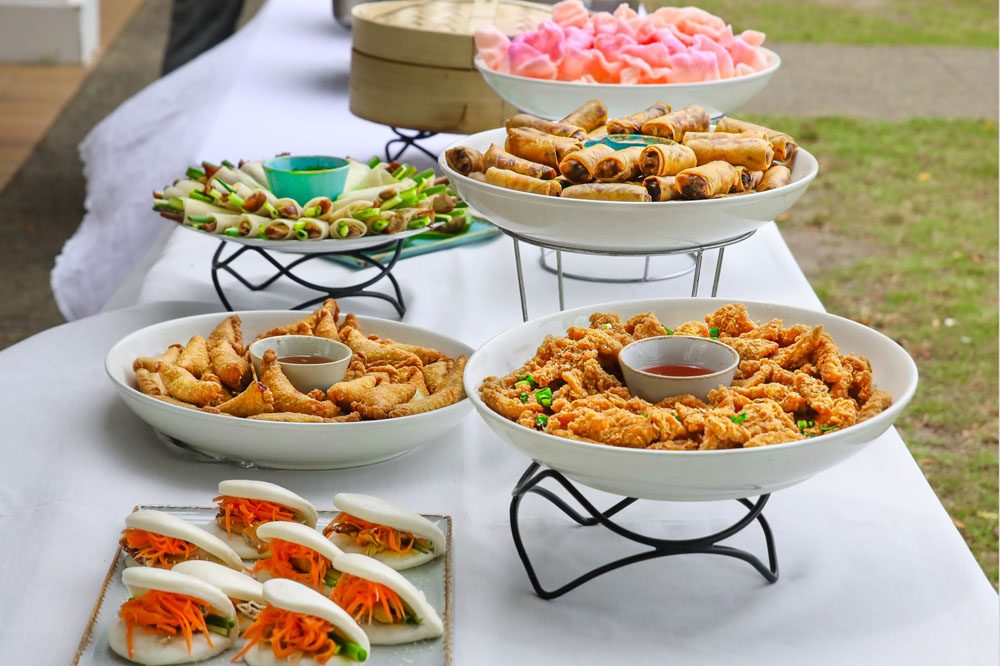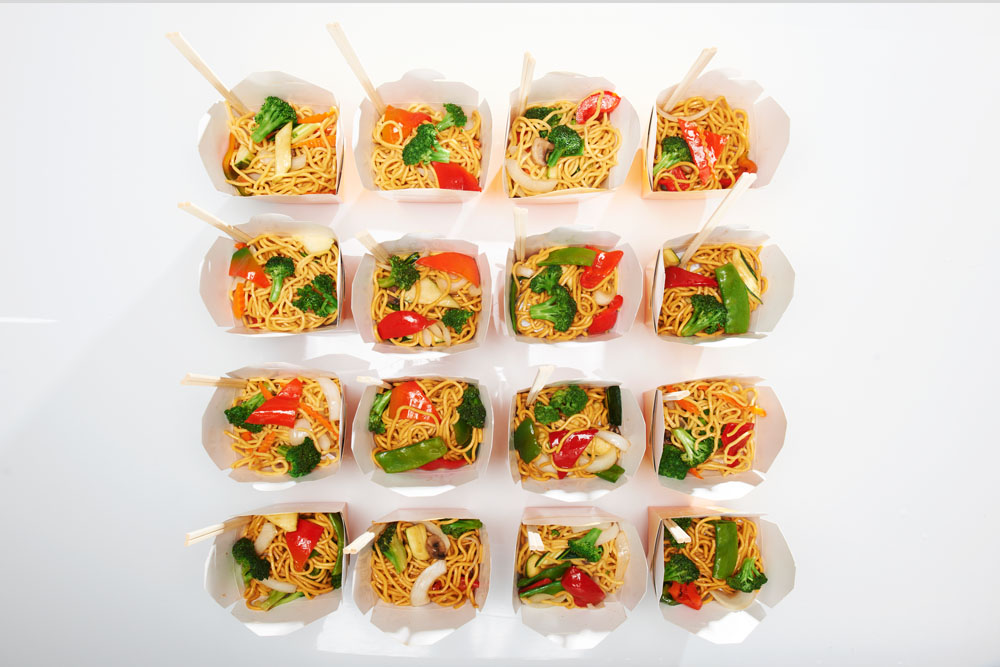 Fresh Asian Cuisineand fast with free delivery
All of Baywok Asian Catering Service's food is locally made, so everything that lands on your plate is fresh and ready to go. You can even have the food prepared in-office, with an on-site catering option allowing you to watch as Baywok's chefs create delicious dishes in front of your eyes. From noodle boxes and platters to cookies, canapes and more, fresh Asian catering is just a click of a button away — all ordered and arranged online. You can select pick-up and delivery, including an express option when you need it fast. So the next time you're stuck in a meeting that could've been an email, listen to your stomach and organise tomorrow's lunch.